My Dad's Truck - a brief history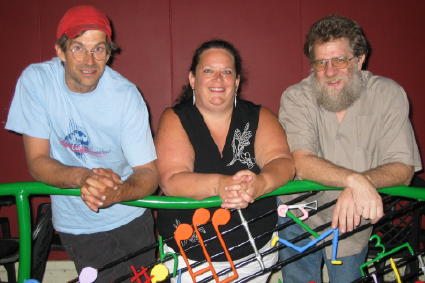 Leif, Susan, and Bill at Molten Java, Bethel CT
photo - Lyn Hottes
My Dad's Truck - Susan Lang, Leif Smith, and Bill Wisnowski - is a group of acoustic players with diverse backgrounds ranging from porch playing to classical performance. They draw their musical selections from the best songs of the last six hundred years, and perform them with a vigorous and contemporary edge.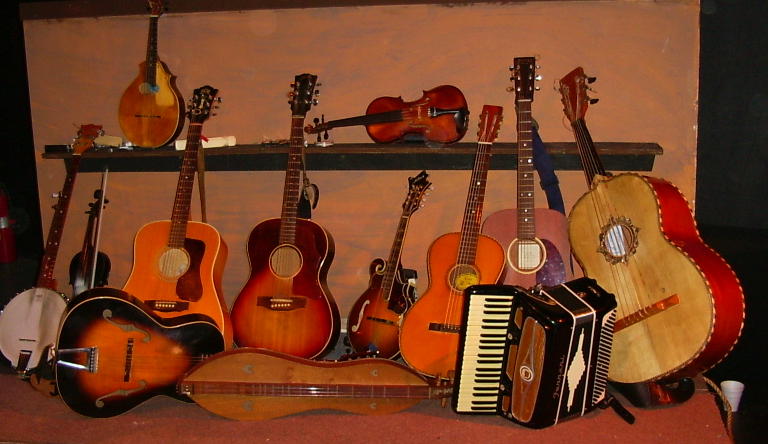 The band was founded during a production of the musical review

Woody Guthrie's American Song

in 1997. They recently re-visited that show as the show band in the Sherman Players' 2004 production in Sherman CT. The founding principle of My Dad's Truck was to keep alive the American song - music that survives on the strength of the words and ideas within the song. Through this approach to music they have found themselves addressing swing, jazz standards, and traditional American music, as well as Celtic, European, and Latin pieces, and the best of the new acoustic and folk rock genres.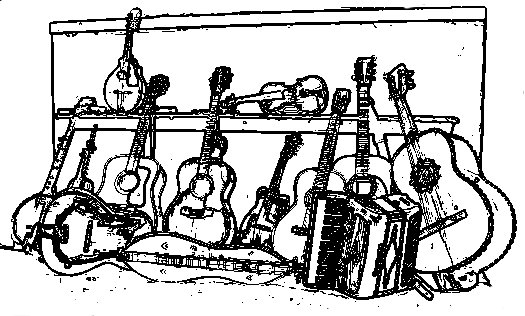 My Dad's Truck performs these songs with rich harmonies, diverse instrumentation, and an improvisational spirit. All of the members play multiple instruments, which include percussion from around the world, bluegrass instruments, assorted reeds and horns, ukulele, accordion, guitarron (a fretless Mexican bass) and, of course, guitar.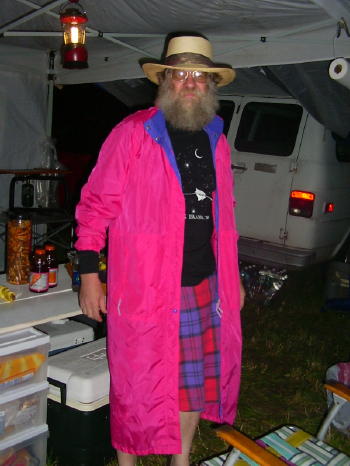 photo Lyn Hottes
Having failed to dress appropriately,
Bill raided wife Lyn's backpack
to stay warm for Hot Tuna!


Falcon Ridge Folk Fest, July 2005
Click the picture - see what happens!

The diverse backgrounds in My Dad's Truck mesh together and result in a multi-faceted presentation of music that all ages enjoy. The Truck brings a combination of rich, youthful rhythm, classic harmony lines, and far-reaching improvisation to everything they play. Performing around a single ribbon microphone in the tradition of the Carter Family, My Dad's Truck draws from a repertoire of more than 200 songs, always with an eye towards getting the audience involved.

Warning: spontaneous sing-alongs have been known to occur!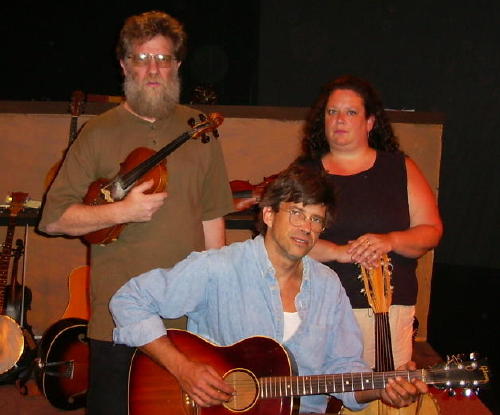 Don't they look spontaneous?!
;-)
email - if you use something other than Outlook Express,
please cut and paste the address into your email browser.

Bill
Leif
Susan

PLEASE ADD
mydadstruck@yahoo.com
TO YOUR ADDRESS BOOK .
MAIL WILL COME FROM HERE - please don't make us spam!
~ check out our links ~

~ sign our guestbook ~
~ view our guestbook ~
~ view our old guestbook ~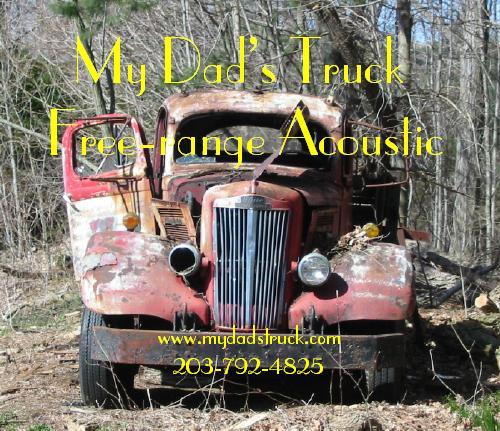 photo Briscoe Lang